Category Archives:
Uncategorized
omnomalicious
I love to cook for a bunch of people, but breakfast can be difficult. I don't want to slave over the stove cooking made-to-order omelets or eggs of different styles. I like to be able to serve everyone at once.
I usually end up making baked French toast. It's delicious and easy. You can make it the night before, then just throw it in the oven. It's perfect for serving large groups of people.
Plus, who doesn't love French toast??
I used to use a recipe I pulled out of an old Church cookbook from my grandmother. It had 8 whole eggs and 1 cup of heavy cream. Do you know how many calories are in heavy cream?? Yeah, not exactly the best 'diet' food.
I had to fix it. I had to cut down on the calories. This is what I came up with.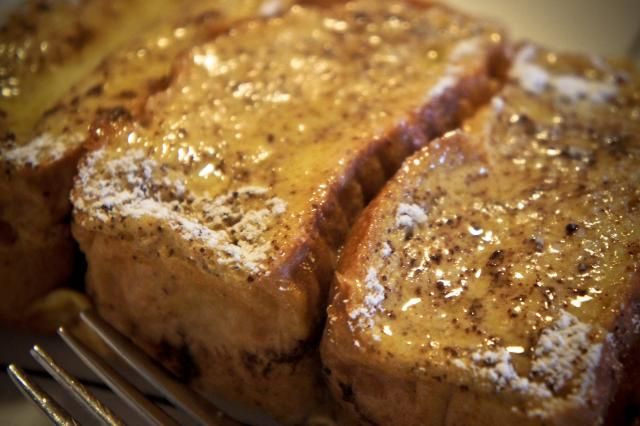 Baked French Toast
1 (16oz)…
View original post 170 more words